Restaurants & bars
Providing a truly luxurious experience
Treat yourself to our sophisticated cuisine, an array of cocktails, and tapas that will undoubtedly satisfy your taste buds. we understand that customer care is more than just answering questions and fulfilling requests.
Bars

BEACH BAR

Azure skies, white sand and scent of the sea, our BEACH BAR offers you the highest comfort to enjoy the sun while enjoying our exotic cocktails.

Opening times:

From 10.00 to 18.00

Bars

WELLNESS BAR

Our Pool Bar offers you the possibility of sipping our drinks detox or even for you to refresh with our best selection of cocktails. 

Opening times:

From 08.00 to 00.00

Bars

The OASIS BAR

Reserved for the Bungalows, the private bar offers a menu that's tasty and sunny. Lying on a lounge chair, between swims, or simply at the bar, enjoy a moment of relaxation in a friendly atmosphere, in calm and serenity with a personalized service.

Opening times:

From 08.00 to 00.00

Bars

LAVINIA

A friendly place for an aperitif or an after dinner with a view is masterful on the sea. you can enjoy our best cocktails and selection of wines in a relaxed atmosphere with a few notes of music. our lounge bar also offers a terrace overlooking the hotel. 

Opening times:

From 08.00 to 00.00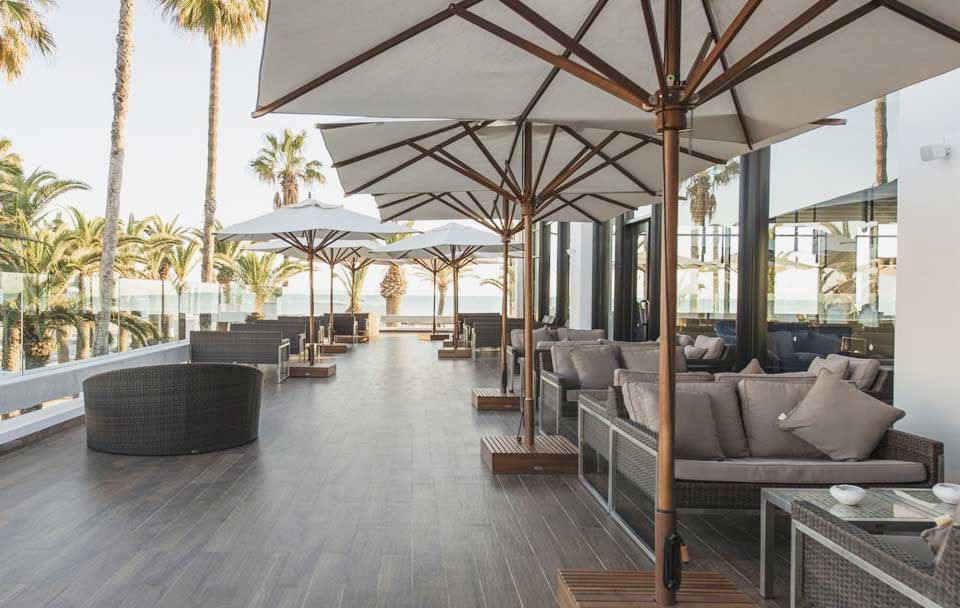 Escape
to paradise
Don't Miss Out on the opportunity to experience the epitome of luxury and indulgence at The Orangers Garden Hotel.
Book NOW